Technology in fitness has advanced over the years. Heart rate monitoring is one of the latest crazes that's fast gaining traction. Your heart rate is the primary indicator of your energy and the intensity you're exerting.
OrangeTheory workouts operate under the theory that working out burns calories. Still, if the heart rate is kept too high, the body uses more carbohydrates as it can't burn fat quickly enough. Knowing your heart rate ensures that you can keep your workout in the fat-burning zone, or the 'orange zone,' as they call it.
That's the reason OrangeTheory introduced heart rate monitors that allow you to get real-time readings. The data can be synced to a device for analysis, which allows you to get the most out of your workout.
Read on to learn more about OrangeTheory heart rate monitors, types, and accuracy.
The Different Types of OrangeTheory Heart Rate Monitors
OrangeTheory has three types of heart rate monitors.
Each of these monitors has its unique features at different price points. Here are the three monitors, starting with the older version.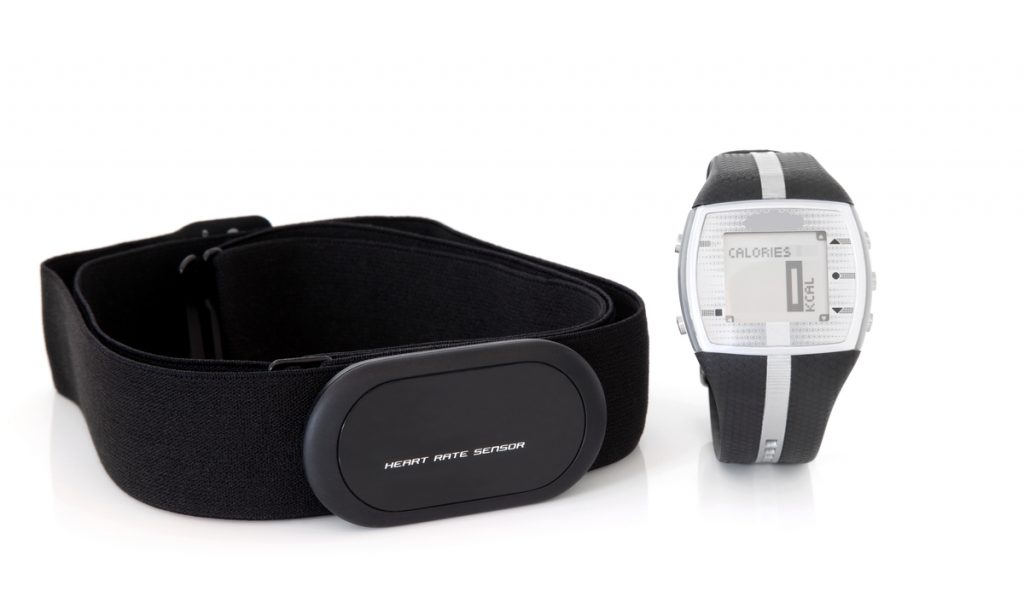 1. OT Core
The OT Core, or the OrangeTheory band, is a chest strap with a removable monitor.
The band is worn around the chest, and the monitor rests under the pecs on the front of the body.
You'll find the adjustable band comfortable and with a silicone strip on the inside. Thanks to the silicone, it doesn't slip off even when you're sweating.
Previous users loved the consistency of the band and that it has reduced lag-time connectivity between classes. Additionally, because you wear the band close to your heart, you get accurate results compared to other heart rate monitors.
Another impressive feature is that you don't need to charge it. The band has no on and off buttons. Finding batteries is also easier, and they last up to nine months.
In some cases, the OT Core is offered with every new membership. That saves you any extra costs.
On the downside, the band is made as a one-size chest strap. That makes it limiting for individuals with a very large or too small chest. There's no way to tell when your band will die, which means you'll need to carry batteries around.
Pros
It doesn't need charging
Provides the most accurate heart rate results
Consistent and has the least Bluetooth lag-time connectivity
Cons
It may not be suitable for people with small or very big chests
Difficult to tell when the OT core will die
Can rub on any scars around the chest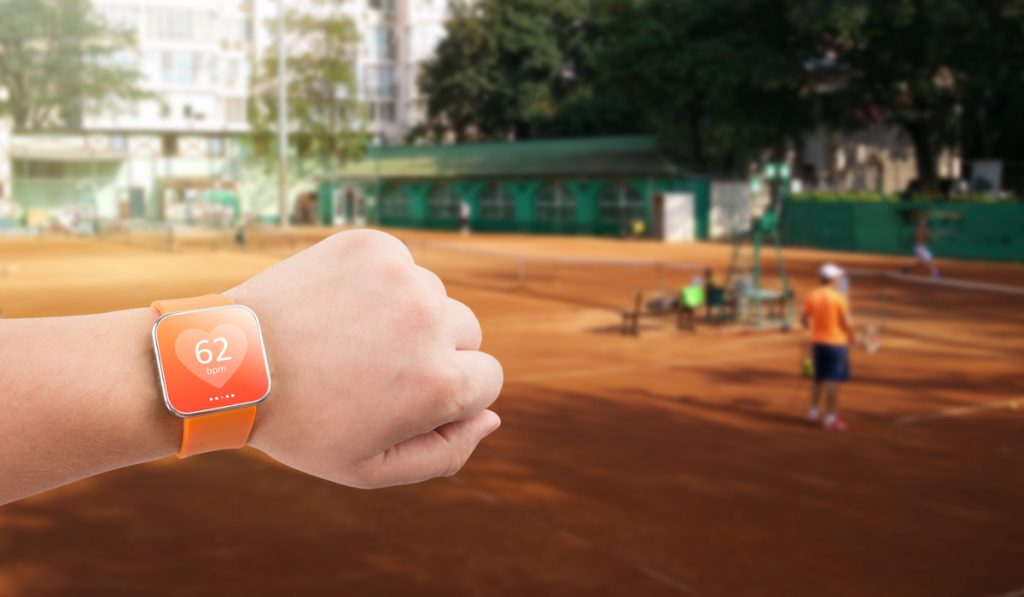 2. OT Flex
The OT Flex monitor comes with an orange strap that's appealing and matches the OrangeTheory Fitness color theme.
You'll find the strap simple to put on as it's wide. You can wear it around the bicep or forearm.
Unlike the OT Core, which doesn't warn you when the battery needs to be recharged, the OT Flex Heart Rate Monitor has a flickering red light that shows the battery is getting low. Users enjoy up to eight hours of battery life, which is ample for a day's workout.
The monitor is also waterproof, which means it remains accurate even when sweating.
On the downside, the monitor needs recharging after four to seven classes. Forgetting to switch it off means you have to recharge the monitor sooner.
Additionally, this heart rate monitor has a specific charging station. Losing the charging station means the monitor becomes useless.
Previous users also experienced a long lag time, as some found the monitor to take up to eight seconds to show their heart rate.
Pros
Easy to wear around your biceps or arm
The wide strap is adjustable and comfortable
Long-lasting battery
Has a red-light warning for when the battery is about to die
Cons
Some users felt the OT Flex had the longest lag time
Requires charging after 4-7 classes
Uses a particular charging station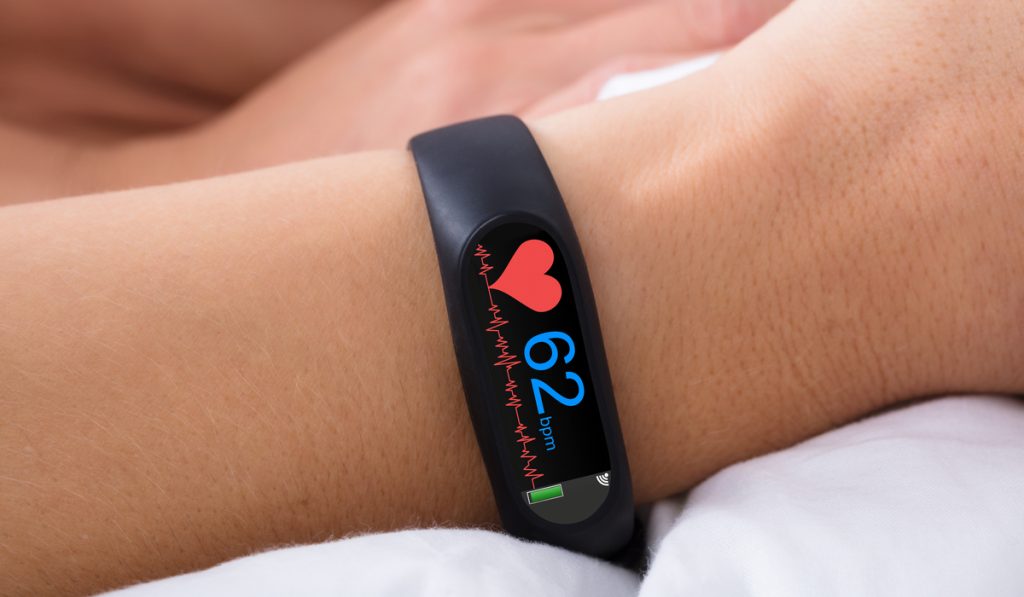 3. OT Burn
The OT Burn was introduced in 2019 and is the latest monitor in the OrangeTheory Fitness gear lineup. While it comes at an extra cost compared to other heart rate monitors, its features make it worth every penny.
Unlike the Flex and OT beat Core, the OT Burn tracks your calories, splat points, steps, and distance. The latest monitor is compatible with Apple Watch.
Once you connect the monitor to your Apple Watch, you can manage, record, and compare your heart rate from both devices.
You can comfortably wear the monitor around your wrist. Alternatively, you can wear it on your bicep or forearm like the Flex monitor.
The heart rate monitor syncs up with screens on treadmills. While on the treadmill, you can view all your data, including your heart rate, splat points, total calories, average incline, moving time, and more. You don't need to struggle to view your stats on one big screen.
Another outstanding feature is the monitor's battery life. It's enough to last for up to 20 classes. Previous users love its responsiveness. They found it to have few lags and thought it was similar in functionality to the chest strap monitor.
Additionally, you can track your steps and heart rate levels outside your OrangeTheory fitness classes. The OT Beat app connects to the monitor and allows you to keep track without being in a class.
With the OT Beat mobile app, users can also track their stats after every workout and get a performance summary. Members can connect and participate in challenges. You also enjoy a one-year limited warranty once you purchase the monitor.
Unfortunately, the Burn monitor has a shorter band compared to the Flex. If you have a bigger bicep, you may find it challenging to fit it. Also, the wristband is stiff and may need time to get used to it.
Furthermore, there's no warning to alert you that the battery needs recharging.
Pros
Excellent battery life
Compatible with Apple Watch
Simple to wear on your wrist or forearm
Experiences few lags
Allows you to track steps in the OT beat app
Cons
Doesn't have a warning light to let you know when the battery needs to charging
The band is shorter and stiff
Expensive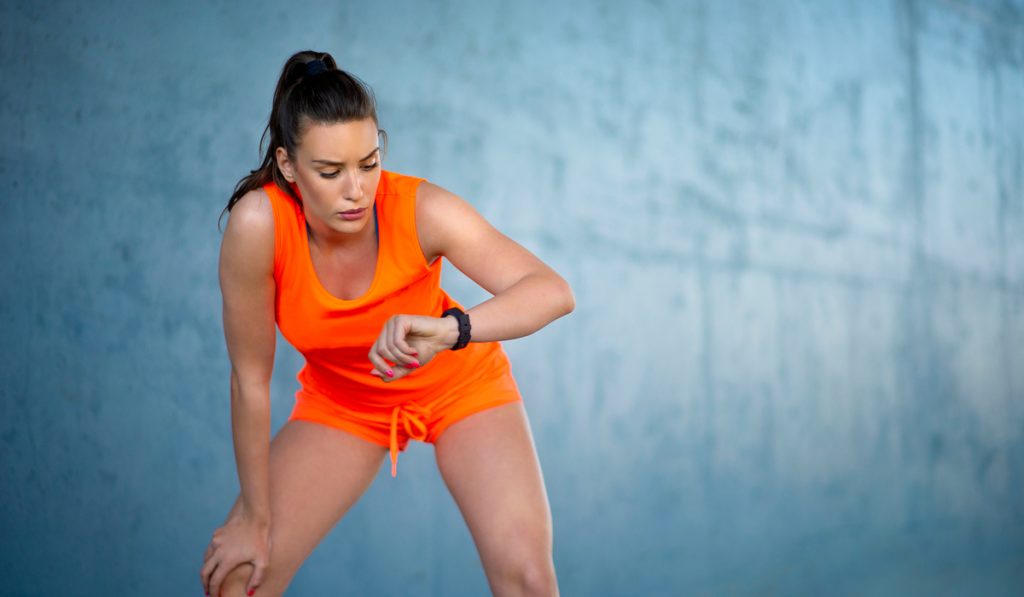 Are OrangeTheory Heart Rate Monitors Accurate?
Most people found the OT Burn heart rate monitor to be accurate when reading the heart rate.
However, some people felt that the other OrangeTheory monitors often lag and might fail to read the heart rate accurately compared to the Apple Watch. You can expect a 90% accuracy.
Can You Buy a Used OrangeTheory Heart Rate Monitor?
Yes, it's possible to buy a used OrangeTheory heart rate monitor if you don't have the money to purchase a new one. People at OTF classes may be willing to sell their unused monitors and that may be a good place to start. Others list their used monitors on eBay and Facebook Marketplace.
However, you should note that buying a used monitor comes with risks. You won't have a warranty with a used product, which means that any damage won't be covered by the manufacturer. It's also challenging to check a used monitor as there's nothing you can compare them to.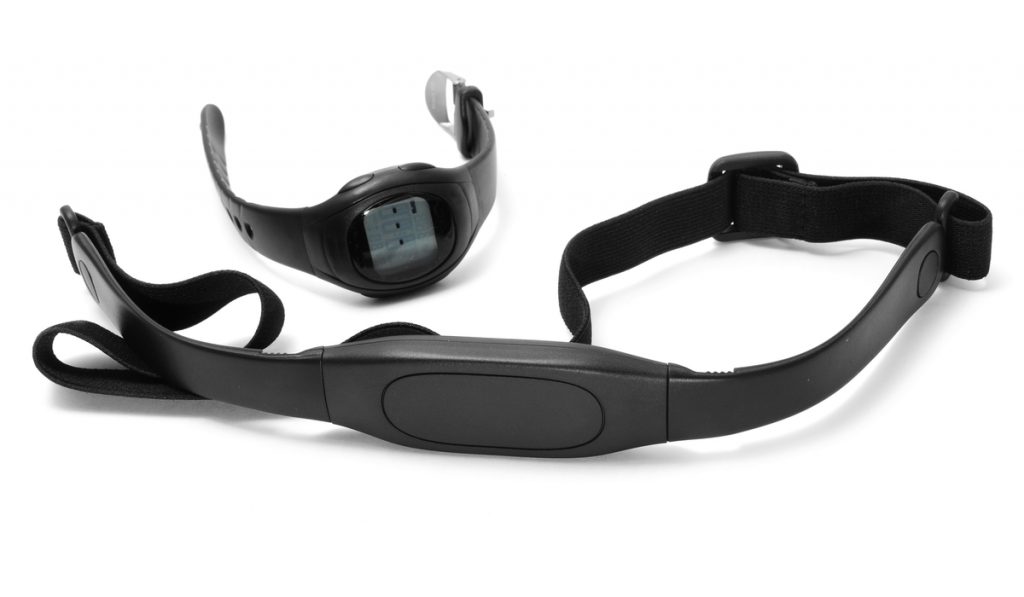 Final Thoughts
OrangeTheory provides three heart rate monitor options, depending on your budget and needs. Having compared the three monitors above, you can choose the one that feels the most convenient and likely to help you get better with your OrangeTheory Fitness workouts.
Sources