Do an internet search and you will find oatmeal listed as one of the most healthy foods known to man. It has been sitting high on a health pedestal for a long time.
Health buffs have been putting this common breakfast option at the top of lists for a long time. You may also be catching the oatmeal fever. But at the same time, you have imagined how your clothes will fit soon after you go on your oatmeal diet. While you contemplate, you ask yourself, but can oatmeal make me gain weight?
Will oatmeal make you fat?
It is possible to gain weight while eating oatmeal regularly, but this depends largely on the preparation. Oatmeal in itself has moderate levels of calories – about 350-389 per 100 grams. So, if eaten alone in moderate amounts, it should not make one fat. But if eaten excessively or if prepared with potentially fattening additives, one may gain weight.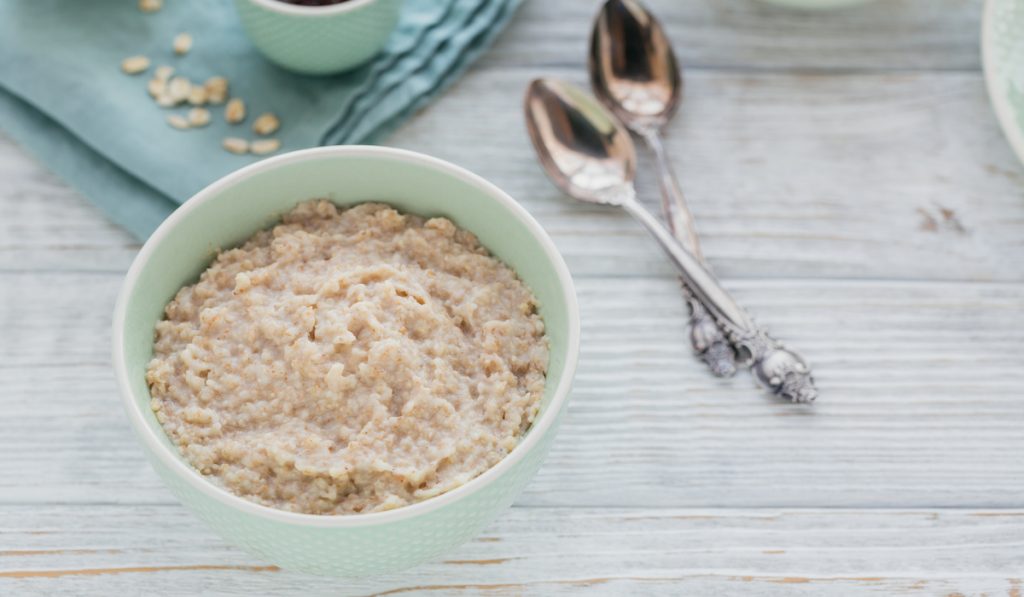 If you are still unsure of how this happens, read the rest of this article for clarity. Herein, we will answer your questions about how oatmeal can lead to weight gain.
We will also explore what you can do to make sure you get your desired results from the oatmeal.
Will Oatmeal Make You Fat?
As we have answered, oatmeal can make you fat, but only if you do not prepare it wholesomely.
Oatmeal is a whole-grain, gluten-free food that provides several essential nutrients the body needs. It is rich in fiber, minerals, and vitamins. It is also incredibly functional as an antioxidant. Many of its benefits have been touted by researchers.
Some of the reported merits of oatmeal are that it lowers blood sugar levels. Aside from that, it helps with weight loss and has also been praised for preventing heart disease.
Therefore, oats can fully be said to be healthy food. But how you eat your oatmeal is what determines the benefits you get from it.
Here's how oatmeal may make you fat:
You use a lot of sugar: Oatmeal has a characteristic taste. Some have described its taste as earthy or bland. This taste has been attributed to the amount of water it soaks up during cooking. Many times, the flavor you get is the topping you cook the oatmeal with.
This peculiarity, therefore, usually leads many to heap a lot of sugar on their oatmeal. You might even decide to use honey or brown sugar as better (and healthier) sweetening options. But the body processes these sugar sources the same way it does regular, old table sugar.
If you load your oatmeal with sugar without realizing it, you are significantly reducing the healthy part of your meal. Of course, with each meal, the effects are little. But if you do this over a long time, the cumulative impact will leave you with a few extra pounds.
You are overeating it: The idea that oats are generally healthy can leave you lax and maybe a little casual. You may tend to eat much more than is necessary for health benefits. As with any food, consuming too much of it can easily lead to unwanted effects, one of which is weight gain.
One of the constituents in oats is beta-glucan. It is a dietary fiber that bulks up in the stomach, leaving you feeling full. With this, a small amount of oatmeal can serve you for a long time. However, if, regardless of this, you are still eating large amounts of oatmeal, you may be on your way to gaining extra weight.
Your toppings are generally unhealthy: People prepare their oatmeal in different ways. While some may prefer a touch of dried fruit, others may go for the creamier version, adding milk to the mix. Another common option is nut butter.
Many of these options are downright unhealthy. They contain many of those substances you are hoping to stay away from by eating oatmeal. Using them to spruce up your oatmeal only reduces those benefits you seek.
Healthy options you can explore include fresh fruits and nuts. Pumpkin, chia, flax, or hemp seeds also go well with the oatmeal and even provides a reliable source of protein.
You should remember to be careful, though. Even these healthy options must be used in moderation. Stack too much of them, and you are back to unhealthy.
You eat the flavored instant oatmeal: It is understandable to want to save time with the instant packs. But many brands do not spare the sugar in the portions. They also may contain those unhealthy toppings we talked about.
If you do not wish to start developing love handles from your 'healthy' oatmeal diet, skip the instant oatmeals. It may be acceptable occasionally, but do not make it the norm. Take charge of your oatmeal and make it suit your needs.
Is Oatmeal High In Fat?
It may surprise you to hear this. Your regular oatmeal contains a considerable amount of fat. Regardless, it still remains a healthy food choice.
Fats are not the monstrosity they have been made out to be. The body needs fats just as it needs other nutrients like carbohydrates or proteins. Interestingly, fats provide more energy per gram than carbs or proteins.
There are some essential fats not produced by the body. These must be sourced from the diet. The goal with fats then is to consume the beneficial ones in moderate quantities.
The types of fat in oatmeal are beneficial. They are commonly polyunsaturated or monosaturated. So you are good to go. The fat content is also a big part of why oatmeal keeps you filled up for a long time.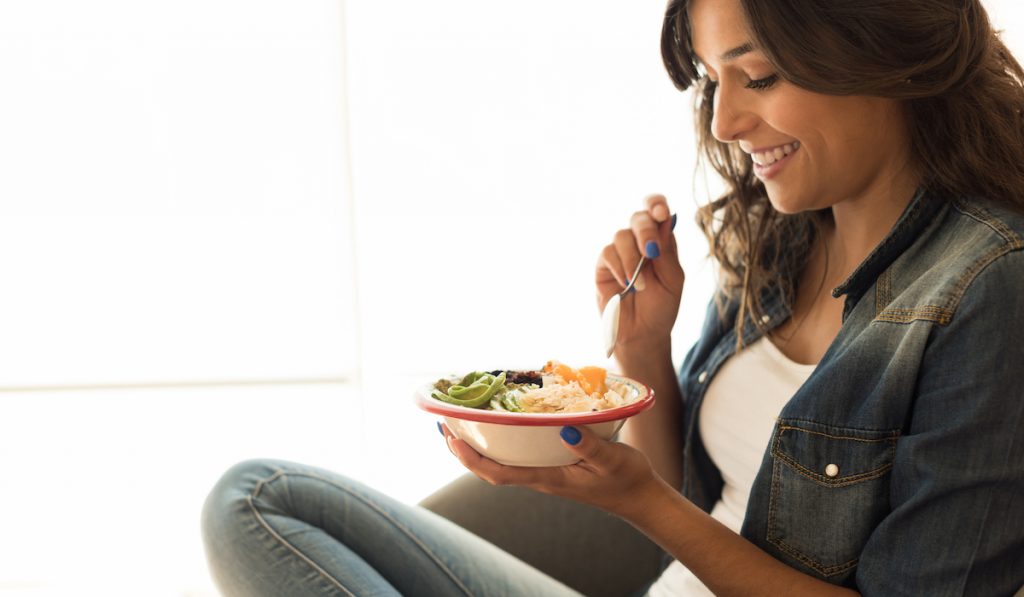 Is Oatmeal Good For Losing Weight?
One of the most common uses of oatmeal is to lose weight. This is because oatmeal leaves you full for long hours. The feeling of fullness is a result of the beta-glucan fiber in oatmeal. The fiber increases the time it takes for your stomach contents to empty.
The beta-glucan is also believed to stimulate the release of a hormone called the satiety hormone. This hormone is usually produced while or after you eat. Its secretion prevents high-calorie intake. Some studies also suggest it reduces the risk of obesity.
Types of Oatmeal
Indeed, you must have seen different oatmeal types in your local supermarket. It can quickly get very confusing when you are trying to make a choice. We will break it down for you.
Rolled Oats (Regular Oatmeal): This is the traditional form of oats and also the most common. Rolled oats come from steamed, flattened oat groats. They have a short cooking time.
Steel-Cut Oats: These are cut-up pieces of oat groats. This type provides greater satiety than the other types. They are also chewier and do not cook as fast as the rest.
Quick-Cooking Oats: These are rolled oats modified for faster cooking. They are usually very thin flakes, and they are less filling than the steel-cuts.
Instant Oats: This type has been previously cooked and then dried. They only need to be mixed in with hot water to be ready to eat.
Overnight Oats: Overnight oats are prepared by soaking raw oats in liquid overnight. People commonly use almond milk, greek yogurt, or coconut milk as the liquid they soak the oats with prior to cooking.
Overnight oats can be prepared with any type of oats, including steel-cut oats and rolled oats. It is easier to prepare and contains higher levels of increased starch.
Conclusion
Oatmeal can make you gain weight, but this is dependent on how you prepare it. In moderate amounts and without certain types of additives, oatmeal should not make you fat. But when you go overboard with the toppings, oatmeal will tend to make you add weight.
Resources